We are pleased that you are here!
Everything began with a vision: Don Miguel, a salesman and owner of a distillery from Bilbao, was interested in the fabrication of alcohol from sugarcane. He set off to explore the West Indies to acquire the craftmanship and technique of rum production.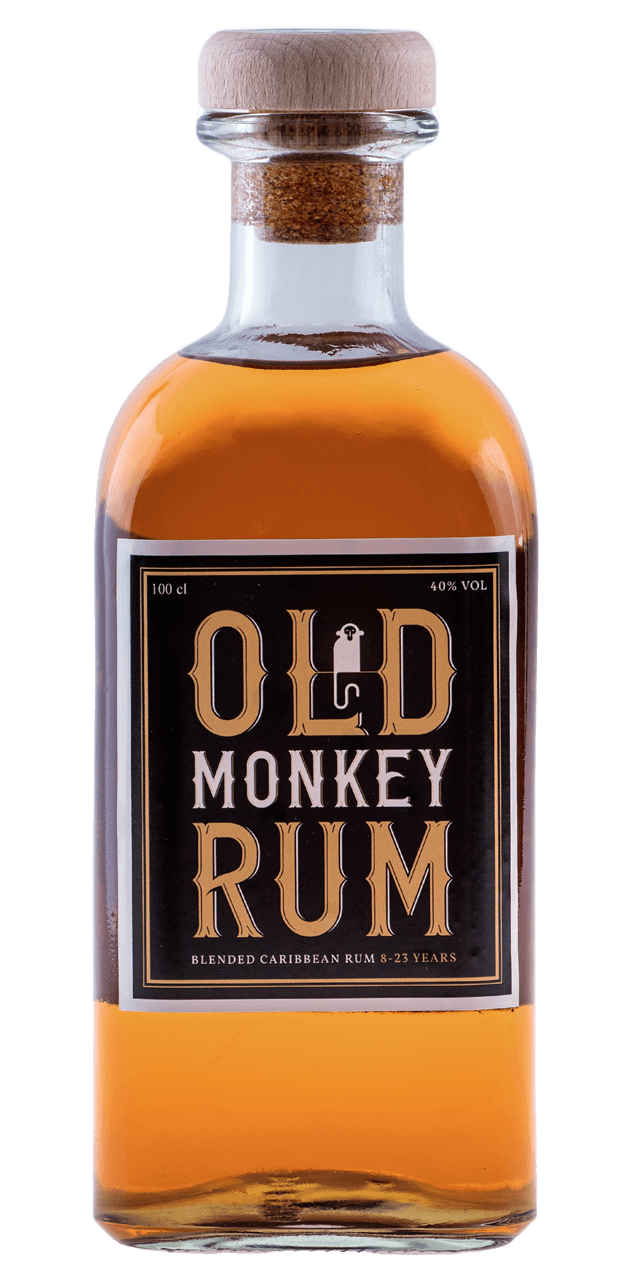 Old Monkey Rum is an eight-year seasoned rum. Primarily originating from Jamaica, it is a mixture of different types of rum which have aged between eight and twenty-three years. A small percentage comes from Trinidad, Tobago and Belize.
Old Monkey Vodka is made from a five-tier distillation of grain alcohol. The most essential characteristic of this vodka is that the production is based on the tenets of the foreman distiller Dmitri Mendelejew, who is the father of Russian vodka.
Old Monkey Gin is a London dry gin at which all elements are distilled in pot still distillation.