Old Monkey Rum aged between eight and twenty-three years.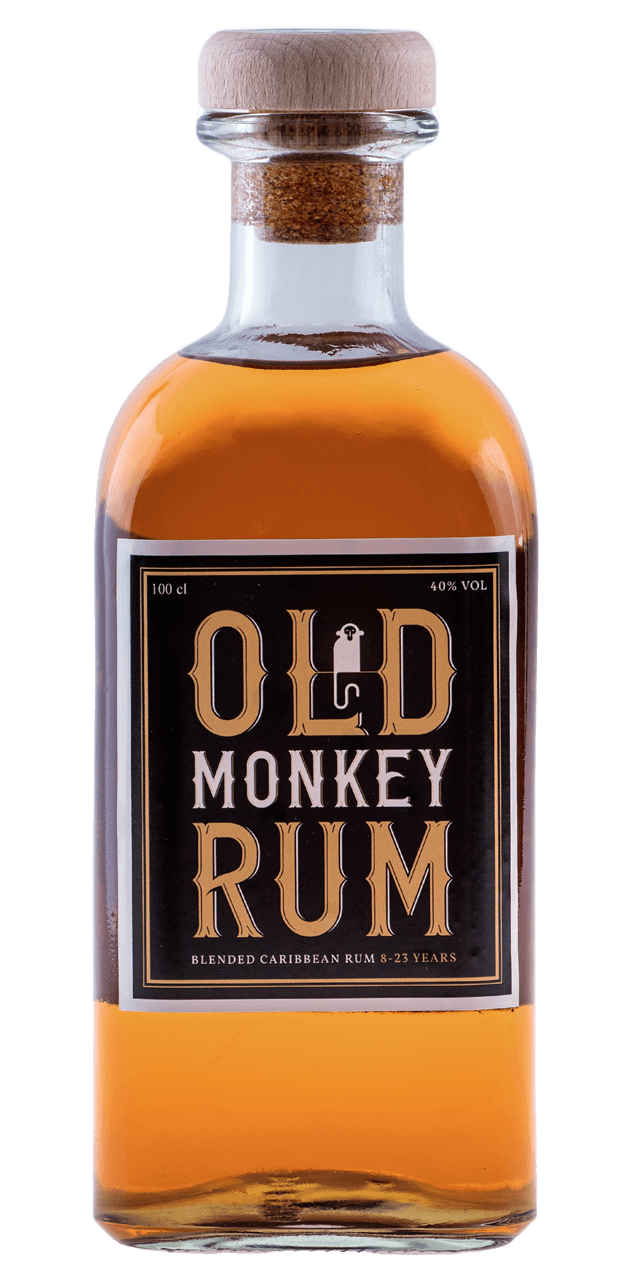 Old Monkey Rum is an eight-year seasoned rum. Primarily originating from Jamaica, it is a mixture of different types of rum which have aged between eight and twenty-three years. A small percentage comes from Trinidad, Tobago and Belize. In the Basque region, Old Monkey Rum ages in barrels which were previously used for sherry. Its golden colour is typical for the gently roasted woods which induce the ligneous flavours. Also, it savours of notes of vanilla and coconut and is slightly sweet, fresh and well-rounded on the palate with an elegant note in the finish. Old Monkey Rum is a blend.
Blended rum is very much recommended. Through the blending procedure, an equal quality is achieved and the blending provides for a well-rounded taste. The process of mixing requires a master blender with "a good nose" in the truest sense of the word. This makes sure that the single distillates are blended in due proportion which is why equally satisfactorily results are achieved permanently. This process is used to add natural resources as well as flavours to the rum and thereby create a certain taste such as vanilla.
Inspired from the Caribbean
Don Miguel, a salesman and owner of a distillery from Bilbao, was interested in the fabrication of alcohol from sugarcane.